Our Software Suite is built upon Four Pieces of Distinct Financial Astrology Applications:
1) The Rosecast Bradley Software
The Rosecast-Bradley calculates the Bradley Siderograph and exclusively in the world the Rosecast Bradley - our  2012 small modification of the 1948 formula. Below find a screenshot of the Original Siderograph for 2016-2018.
Text in RED has been added manually - software allows you to download the exact values into a CSV file.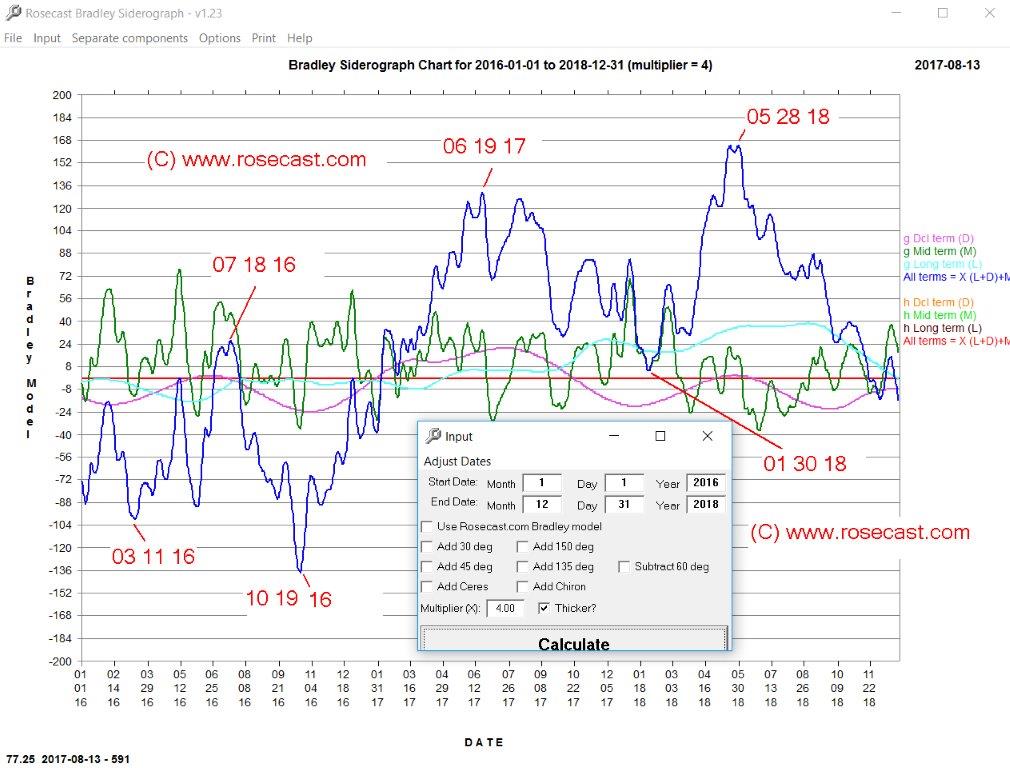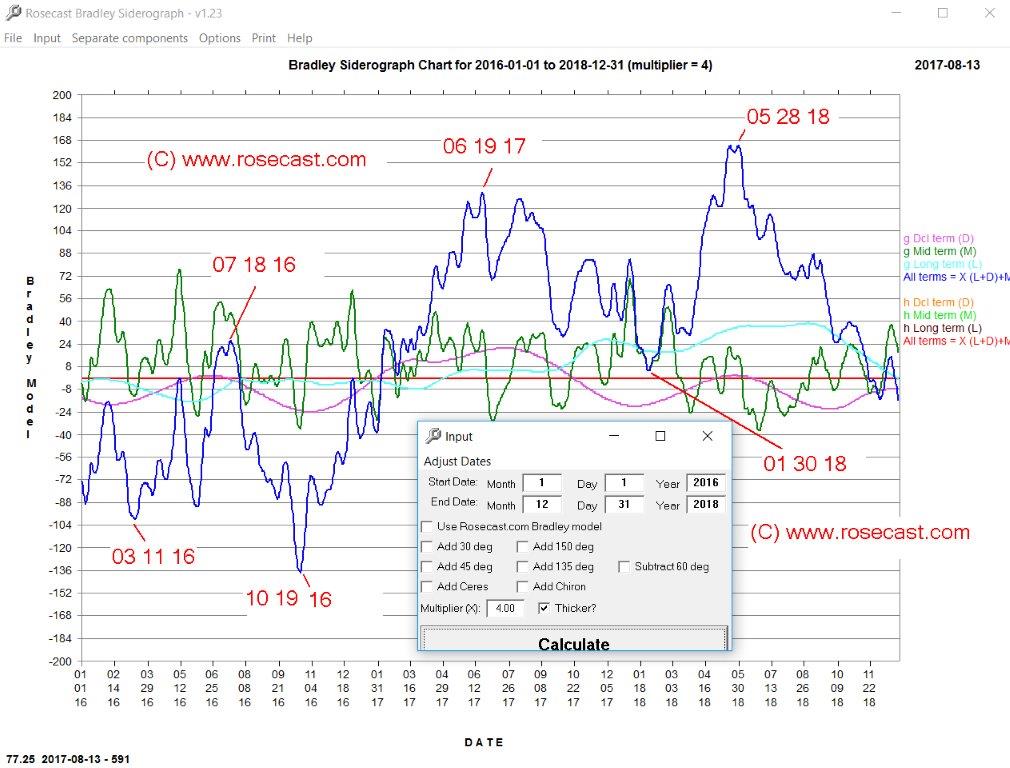 To Order Now 377$ Special Offer - "best planetary line app. for active traders" Michael Kinsey
 

3) MOVING STARS - ASTROLOGY SOFTWARE
"simply the best astrology software on this planet"

Based on Swiss Ephemeris, this is the foremost astrology software in the world based on mathematical astrology. Features extensive midpoint menus, dwarf planets and asteroids and calculations in Vedic (Indian Astrology-Lahiri), Geocentric, Heliocentric and Right Ascension. Shows Declinational Positions in patented Pater-Noster Design!
TO ORDER NOW: 377$ special offer

4) Rosecast Scientifc
Comes with PDF Manual - calculates turns for Daily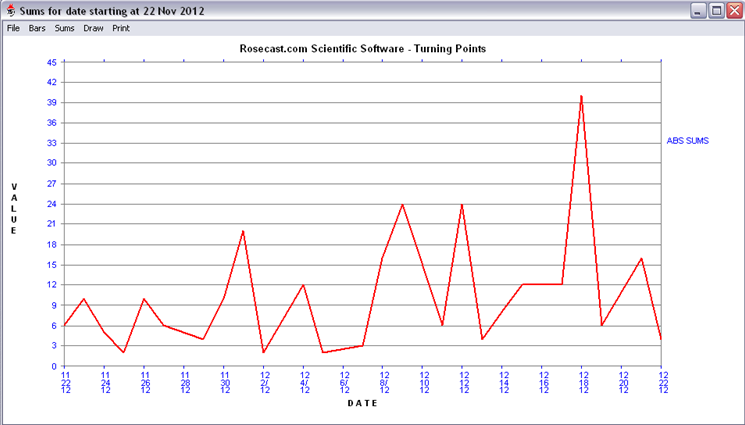 and Intraday - according to YOUR specifications (or use our defaults)
ORDER NOW 277$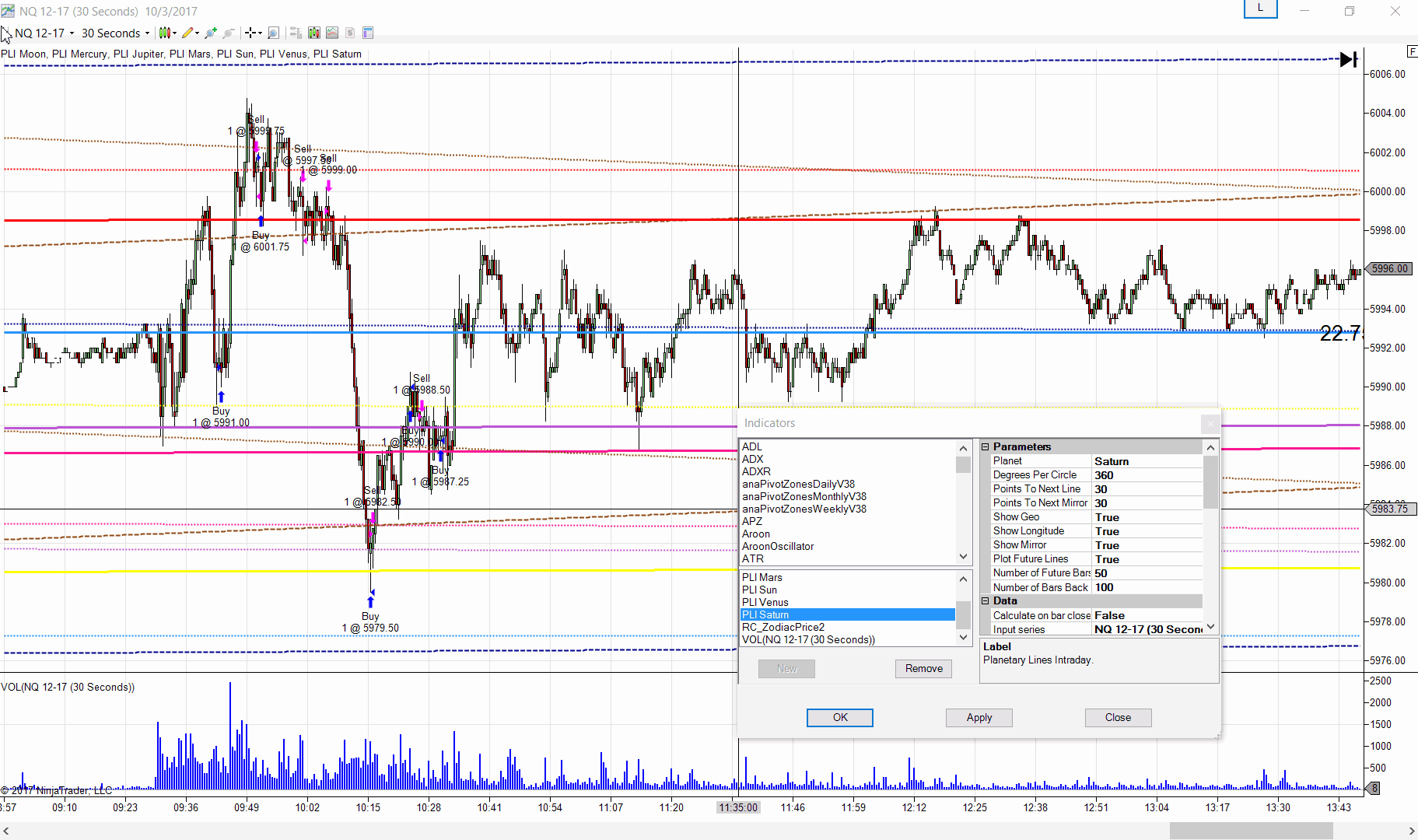 MOVING STARS - ASTROLOGY SOFTWARE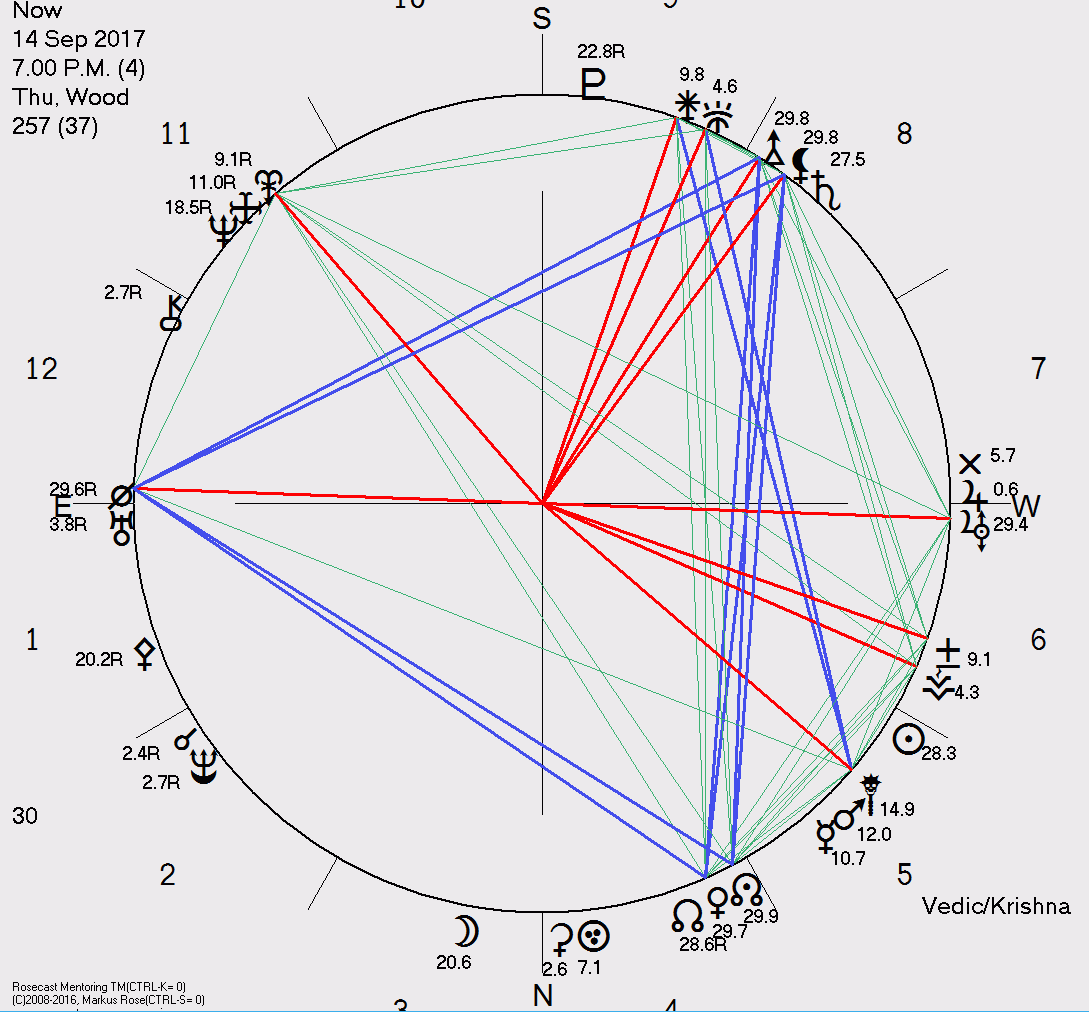 $377 USD 
FINANCIAL ASTROLOGY SOFTWARE - Designed by Mark Rose



MOVING STARS -

Financial Astrology Software


Based on NASA's JPL Lab in Pasadena, this is the foremost astrology software in the world for scientific astrology. Features extensive midpoint menus, dwarf planets and asteroids and calculations in Vedic (Indian Astrology-Lahiri), Geocentric, Heliocentric and Right Ascension.
Shows Declinational Positions in patented Pater-Noster Design!


This is not the Mentoring Edition of Moving Stars which is currently priced at 2500$. Email us to see, if you are eligible for ordering the mentoring version.




$377 USD




Rosecast Planetary Indicators for NinjaTrader
(ninjatrader.com) - Astrology & Charting Software
Bonus 1: Includes Floor Trader's Pivot Levels for Daily, Weekly and Monthly Charts
Bonus 2: Includes Venus changing degrees Indicator - great for intraday-trading of stock-indices!
Bonus 3: Plot planetary lines intraday for the following visible planets: Moon, Sun, Mercury, Venus, Mars, Jupiter and Saturn!
Bonus 4: Plot planetary lines of crucial midpoints including Jupiter/Saturn, Jupiter/Eris and Saturn/Sedna.
Based on the discoveries of WD Gann, the Rosecast Planetary Lines for Ninja Trader are the most cost-effective and smartest way to plot planetary lines on your price charts. Save thousands of dollars (Ninja Trader is a free download and Kinetick data is free to use with it) over planetary indicators offered by other vendors - that limit you to what "they" allow you to see - Go Free of limitations with Rosecast!


Rosecast Planetary Line indicators features exclusively in the world the following planets/asteroids for End OF Day plotting: Eris and Sedna, Haumea, Makemake and Quaoar.

$377 USD

(Select Between Intraday or Daily Time Frames)


The Rosecast Planetary Indicators can be customized for all commodities offered in Ninja for display, including FOREX, Stocks and Bonds.
The planetary line indicators work with Ninja Trader 7!

Rosecast Scientific Gold


$269 USD

Rosecast Bradley


$169 USD

Rosecast

Trader


$69 USD

to send a request to order email us to " m @  asmaja.com " (omit spaces)